Owen Science and Engineering Library
Contacts
Access Services - 509.335.2672
Reference Services - 509.335.2674
WSU Emeritus Society - 509.335.8090 [third floor]
---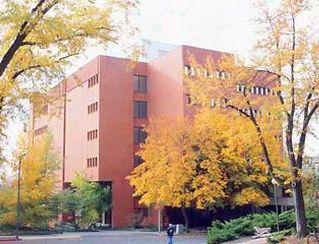 The Frances Penrose Owen Science and Engineering Library serves the Voiland College of Engineering and Architecture, the College of Sciences and the College of Agricultural, Human, and Natural Resource Sciences on the Pullman campus of Washington State University.
When the Owen Library was opened in 1977, it was planned to be a building that would never need to physically expand. Librarians and teaching faculty of the day thought that the use of microforms would create a library collection that would grow in volume at an extremely slow rate. Instead, electronic materials, principally electronic journals, are starting to make this goal more reachable, despite large increases in our holdings of printed books and journals over the years. These electronic materials also allow WSU students, faculty and staff to use more and more of Owen's collections 24 hours a day, 7 days a week, whether they are on campus or elsewhere in the state
Resources available at the Owen Library include: a map room; public computers; a creativity station with a scanner, Adobe Acrobat, and Adobe Photoshop; wired study carrels; laptops; a wireless network, and Sundance the bear. The WSU Emeritus Society is located on third floor of Owen, and can be reached at 509.335.8090.
To pay for printing or copying you must have money on your Cougar Card, the same card you use to check out books. To put money on your Cougar Card online, just go to the Cougar Card website, click on Add Cougar Cash, and follow the instructions. If you need to put cash on your Cougar Card, or have problems with your card, go to the Cougar Card office, CUB Room 60.
Reference Services
Owen librarians provide research assistance to WSU students, staff, faculty, and residents of Washington State in person, by email, or instant message.
Library Assignments
Professors who intend to give their students an assignment that requires use of the library are encouraged to contact the library to make the librarians aware of your assignment.